News
WeSAP Monitoring Services
What differentiates a service of excellence in IT support contracts?
When IT support is contracted, it is expected to meet essential requirements, such as attention based on solid performance management, that this management is mostly aligned with the business strategy, supported by the best market practices, using appropriate and efficient methodology, agility and commitment to care, as well as highly qualified professionals.
To offer excellent customer service and satisfy their needs, it is necessary to know them: know what their expectations and needs are, as well as the characteristics and preferences of their business. With that in mind, at Wezen we have developed a tool that aims to establish a zero point in the environment, in addition to providing the possibility of monitoring the service that will be provided, that is, it allows us to know what will be taken care of and take care of it preventively and proactively.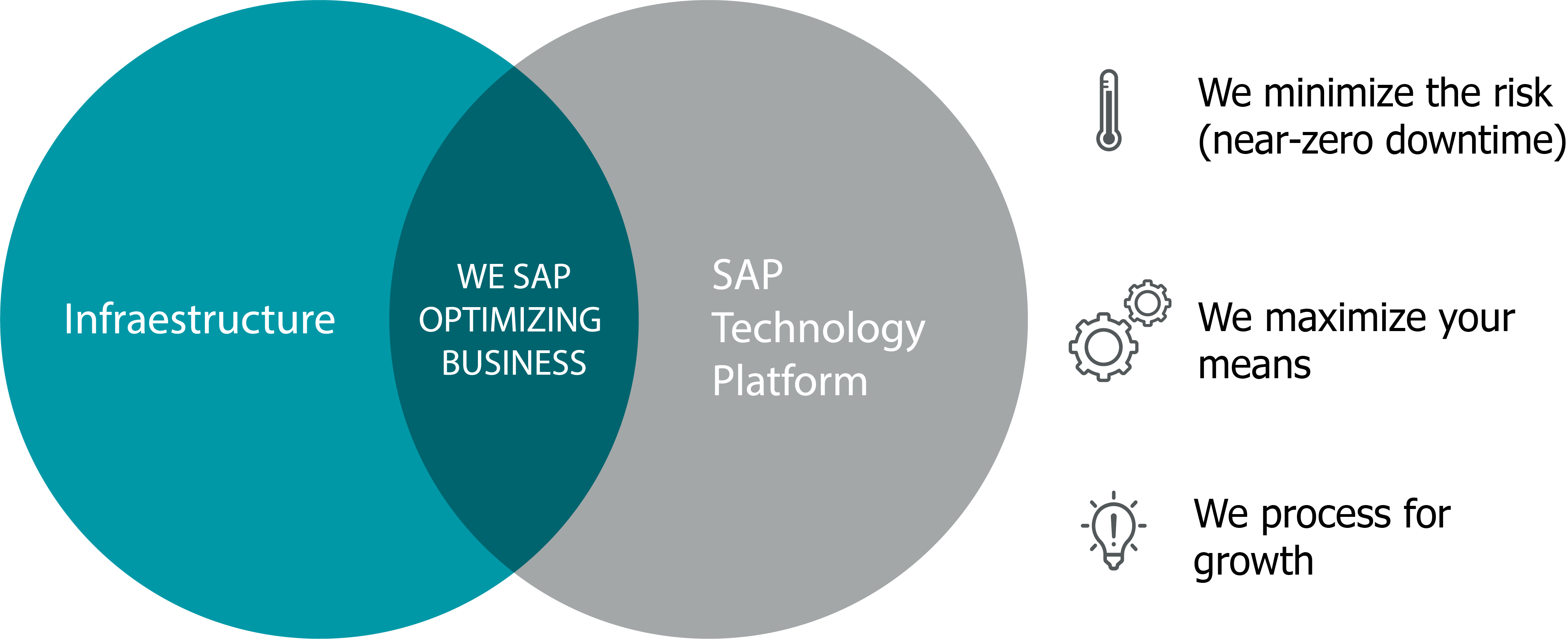 About our SAP Optimizing Business service
A support methodology, which helps the operation both in infrastructure, as technical and functional SAP. They are a series of tailor-made services offered within the monthly support contract, which generate benefits and a value proposition for the business.
In our support contracts, we offer a tool for permanent monitoring of SAP systems, which allows us to know at all times the general status of the organization's CORE systems. Built on a cloud platform, it offers a user experience facilitated through dashboards with indicators that help you get the actual status of the SAP system. It is cross-platform and can be displayed from any device, whether computer, laptop, smartphone or tablet.
Main benefits of WeSAP Monitoring Services include:
-Reduce unplanned outages
-Suggest system improvements.
-Proactive monitoring panel, in real time and easy to implement, using PowerBI with integration to Office 365
-Access to dashboards through the web or mobile device
-More than 30 indicators that can be implemented, with the advantage of choosing the most relevant ones for the business
-Predictive information in SAP systems
-Use of ITIL(IT Infraestructure Library)-based on support methodologies for managing SAP systems and databases
-Implementation of improvements to the system, to strengthen preventive and non-reactive support
-Monitoring tools, such as a service, that uses the native features of the SAP system without any additional investment
-Experience in managing critical systems We have extensive experience in managing the organization's critical mission system
-Access to personalized services, which can be requested throughout the support contract
-Different types of technical support packages, with alternative hours of operation
We idealize the support modeled in cycles that help to have a specific beginning and end. As a premise to create support cycles that generate value in companies, it is necessary to really know the image of the environment, being the starting point to plan a series of improvements aimed at providing benefits to end users. Our goal is a proactive support focused on improvements, which allow us to optimize infrastructure resources, addressing the SAP system that supports that infrastructure.
Contact Us