News
We Keep Making History
After everything we've experienced this past year, we can't miss the opportunity to acknowledge the main milestones of 2018, a year when in turn we reached our 5th anniversary and laid the foundations for a great future.
In a year of great progress, we were able to grow more than 80% compared to 2017 and offer better support to the companies who work with us, as well as to new clients with major projects. Of course, to go along with this development, we also had to add new talents to the team, growing not only in our operations capacity, but also in new skills.
In 2018, we added to the Argentina, Uruguay and Brazil offices, the opening of Wezen Spain! Thanks to the efforts of Sebastián Rodríguez, who took upon this new challenge, we expanded our strategic presence to support our clients and providers from the "old world". Along with this achievement, we've managed to build an alliance with one of the main Dynamics Partners at a global stage, and to add to our clients a nationally recognized publishing company, with whom we have been able to collaborate and improve their network security.
Persisting in our search for excellence, we continue to offer dynamism and agility in the management of our clients, always with predisposition to receive their feedback and make improvements.
When it came to Technologies, we became a Google Partner, being the company with the best performance on certifications achieved, having a 100% effectiveness counting all the technicians who took the exams. In the same way, we improved our current services, like our Office 365 specialized Support.
At the same time, we have achieved an enormous growth of our SAP business unit, managing multiple projects at a regional level and expanding the AMS support clients in Brazil, Bolivia and Argentina as we began to take steps to implement this type of services in Chile. Undoubtedly, the star of this unit is our proactive WeSAP monitoring tool, with helps us detect problems in a proactive manner, thus decreasing downtime, optimizing incident management time and, above all things, improving the user experience, which is ultimately our goal as providers in business management.
Regarding our SAP services, it's worth highlighting one of our success stories involving the Tecnoseeds company, with the migration of SAP to a Cloud environment. To learn more about this project, we recommend this blog post from our website.
In terms of management, we have initiated a broad project for the development and revision of Regulations and Procedures covering all company areas, in order to provide the best quality of service and efficiency to our clients, both external and internal.
Our events participation included, among others, the organization of a breakfast on Threats prevention and Criptomalware in Uruguay, we were a Sponsor in the first Google Cloud Summit in Argentina, participated as Partner Speaker at the Google Cloud Executive Sessions in Santiago de Chile, and we were also present at the Microsoft Tech Summit in Madrid.
Our Identity
Understanding that each team member makes Wezen what it is, we continued to grow as a team. And one of our distinctive activities is the "Internal CREA", where we took all company members to a two days retreat to openly review, learn and discuss our progress, as well as what we can improve and where we are headed, taking advantage of the unique perspective each role member brings to the table.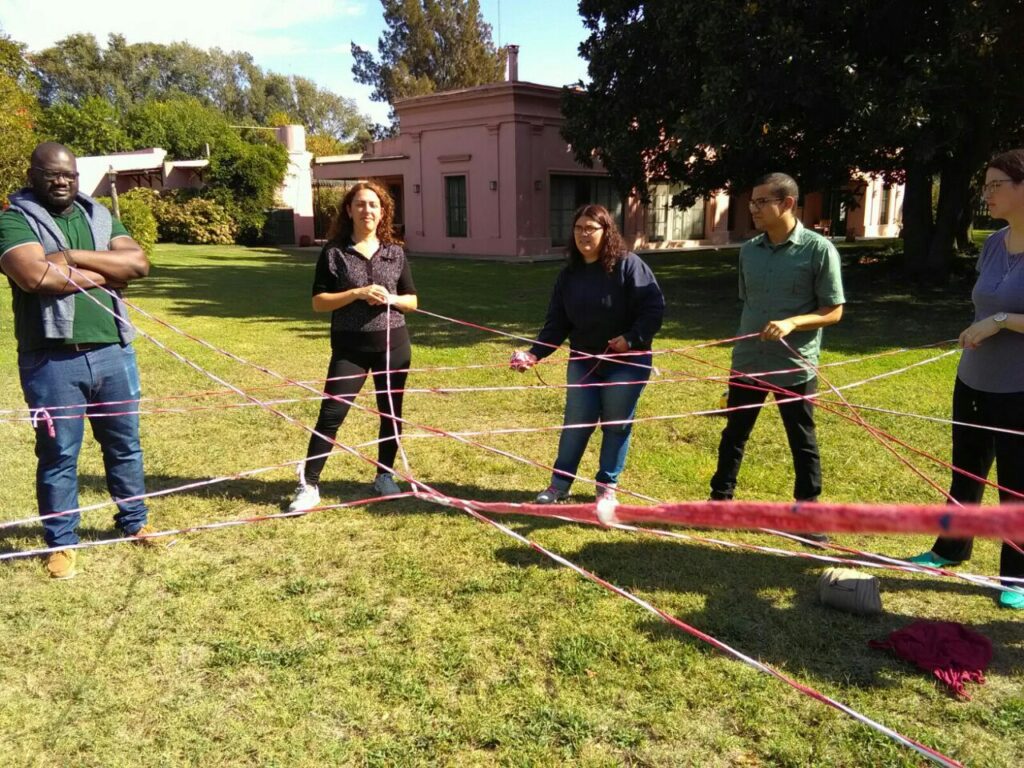 Finally, we closed this great year together with our families on a field day, where we had the opportunity to deliver awards voted among the company to the outstanding merits of the year, in "Quality of Work", "Innovation", "Temper" and "Initiative", which are the generic skills we have defined for our organization.
We thank all of those who, from their own perspective, allowed us to get where we are, clients, providers, friends, families, mentors and so many people who have stepped in our path and taught us to be better every day.
This is just beginning, and we have everything we need for an excellent 2019, where we will continue to learn and strengthen as a team in order to continue generating a positive impact on the results of your business.